[toggle type="white" title="Life Groups"]Ephesians 4:15-16 …speaking the truth in love, may grow up in all things into Him who is the head; Christ; from whom the whole body, joined and knit together by what every joint supplies, according to the effective working by which every part does its share, causes growth of the body for the edifying of itself in love.
The roots and origins of HCF are found in life groups that met in the late 1990's, as a part of Christ Community Church of Camp Hill. They continue to be the primary place for most personal ministry to take place. Fellowship, discipleship, praying for one another, bearing one another's burdens, inner healing, and so much more find their primary place of expression in the life group environment.
View our Life Groups Directory[/toggle] [toggle type="white" title="Worship"]At Hillside, we encourage a freedom of worship that involves everything the scriptures describe as worship. Jesus ushered in a day when his worshippers would worship in spirit and in truth. The revelation of Jesus (the truth), provokes us from the deepest places in us (the spirit). Worship may include everything from singing to shouting, clapping hands, raising hands, dancing, weeping, and even being silent before our awesome God.
However you like to express worship, we hope you will feel the liberty to do so. The best worship is the kind that comes unprovoked—right from the heart. Just as no one needs to tell a soccer mom to cheer when her son scores the winning goal, a person who has a true encounter with the living God needs no one to teach how to respond. Just allow yourself the freedom to respond how your heart desires. Our God is worth the best, purest praise we have to give![/toggle] [toggle type="white" title="Children"]Welcome to Hill Climbers, the Children's Ministry Department at Hillside.
Hill Climbers is all about helping children grow in God! We offer a special program for children midway through our Worship Service on Sunday Mornings. Here's what to expect:
When you arrive at Hillside please sign your child in. At the display in the foyer you can find the
clipboard for your child's classroom. Initial your name in the appropriate space, mark any allergies or other notes for your child and take the numbered card that corresponds with the line your child's name is on. Should a child need parental help, the number on your card will digitally display on the small screens at the front corners of the sanctuary. If your number is displayed, please make your way to your child's classroom as soon as possible.
After we finish our time of singing, one of our elders will invite the children up to the front to pray for them and release them to the care of their leaders. Children should exit through the doors in the front right of the sanctuary. Our small group leaders will greet them in the classrooms and other volunteers will help them on their way.
Once the children are in Hill Climbers they begin with a large group time, including praise and
worship, prayer time and an opening skit. At this point the 2 and 3-year-olds return to their
classroom for the rest of the morning. The remaining three groups rotate between three stations: teaching, craft and activity. After the rotation each group returns to their own classroom for debrief time, memory verse and life application.
Hill Climbers Children's Ministry will last for one hour. We believe this one hour a week is significant in a child's life. Should our Worship Service end early, please wait for the hour to finish and enjoy fellowship with one another in the foyer or café.
Pick-up time will be written on the whiteboard at the entrance of the Children's Ministry hallway. To pick up your child meet their group leader at the door of the classroom, hand them the
numbered ticket and they will release your child to you.
Every week your child will be given the week's memory verse on a baseball card. Take some time to talk about what the verse means and help them practice memorizing it. Some families may choose to keep cards in box while others may place them in a binder. A second resource we send home is "Trail Mix" – a four-day devotional for you and your kids. It includes conversation starters, activities and guided prayer. These resources are available when you pick up your child as well. To receive them digitally, sign-up with your e-mail address below.
Classrooms and Ages
Nursery
Barnyard Explorers
Deep Sea
Adventurers
Jungle Trailblazers
Base Camp
Mountaineers
Infants to age 2
Ages 2 and 3
Age 4 to Kindergarten
1st and 2nd grade
3rd-5th grade

[/toggle] [toggle type="white" title="Hillside Student Ministries"]Helping Students Become More Like Jesus
Youth Life Groups
Youth Life Groups meet three Wednesdays every month from 6:30 PM—8:30 PM: the first and third weeks of the month are all about studying an aspect of following Christ, the second week focuses on service and the fourth week on fellowship. Our Leaders are: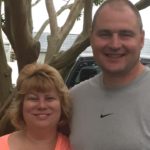 Corey & Candy Adams (6th & 7th Grade)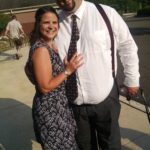 James & Heather Weaver (8th & 9th Grade)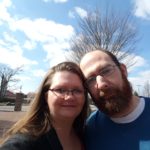 Jamie & Melissa Getz (10th-12th Grade)
Faith in Action
On the second Wednesday of every month, we put our faith in action by serving our community. We break into teams and feed those in need, tend to people's homes and show kindness to those who are overwhelmed by life's burdens. This night is NOT EXCLUSIVE – you don't have to be a teenager to serve. Chidren younger than 6th grade should bring a parent with them. To request help, please call the church office at (717) 692-0986 or e-mail us at [email protected].
Special Events and Retreats
Throughout the year we do special events that range from pure fun to spiritually-charged. These activities include service projects, youth retreats, all-nighters, 30 Hour Famines, concerts, and parties. We frequently work together with other area youth groups for these events.
Youth Staff
Our youth ministry thrives because we have a team of adults who love Jesus and enjoy serving students. If that description fits you, contact P. James to find out more about the youth staff!
Contact Info:
Call us at (717) 692-0986. E-mail us at [email protected]. Follow us on Facebook , Twitter and Instagram.Click here to download our Fall brochure and here to download our 2017 Permission Slip for EVERY EVENT.


[/toggle] [toggle type="white" title="Missionaries"]HCF supports a variety of local and international missionaries, local pastors and missions agencies. While we do support them financially, our most important ministry to them is our prayer and personal support. Our missionaries and their families receive regular notes of encouragement, birthday & anniversary cards, special pampering when they come to visit, and — most importantly — our fervent and regular prayers.
Below is a list of the missionaries we currently support on a monthly basis. If you would like to give toward one of them directly, or get involved in prayer and personal support for one or more of them, please see Barbara LaBone, our Missions Coordinator.
View our missionaries directory.
If you make purchases through Amazon, you can help earn money for Hillside's Missions Committee through Amazon Smile. To sign up, go to http://smile.amazon.com, and type in "Hillside Christian Fellowship" in the search bar. Then, choose Hillside Christian Fellowship – Millersburg PA from the list. Once that's set up, you'll be returned to the Amazon homepage and Hillside will receive a percentage of purchases.  Easy.
[/toggle]